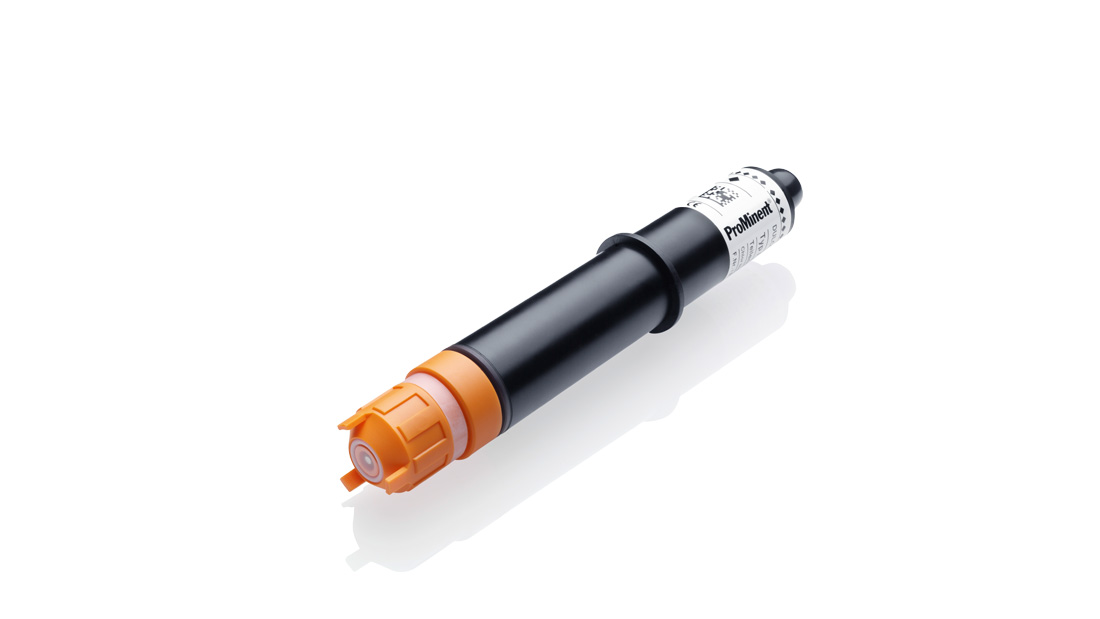 Picture can differ from the selected variant.
Total chlorine sensor for use in different types of water
Sensor for total chlorine, including e.g. free chlorine, chloramines, etc. even at high pH in various types of water. For operation on measuring and control devices with mA input.
We currently only offer an extract from our product portfolio, other variants are available on request.
Send Request
Description
Measured variable: total chlorine, chlorine compounds in which chlorine acts as an oxidizing substance, for example, free chlorine (HOCl and OCl), chloramines, etc..
Membrane-covered sensor (encapsulated) prevents interference from variable flow or water constituents
Hydrophilic membrane ensures permeability for different water-soluble oxidants towards the measuring electrode
Special reaction system of the electrolyte enables the determination of constituents containing oxidizing chlorine, as well as the application at high pH of up to 9.5
You can find more product details and downloads on our Corporate Website.
Properties
Measured variable

Total chlorine

Reference method

DPD4

pH-range

5.5…9.5<

Temperature

5…45 °C

Max. pressure

3.0 bar

Flow

DGMa, DLG III: 30...60 l/h
BAMa: 5...100 l/h (depending on design)

Supply voltage

16...24 V DC (2-wire)

Output signal

4-20 mA ≈ measuring range, temperature-compensated, uncalibrated, not electrically isolated

Selectivity

Non-selective, cross-sensitive towards many oxidation agents

Disinfection process

Chlorine gas, hypochlorite, electrolysis with diaphragm, monochloramine

Process integration

Bypass: open sample water outlet

Sensor fitting

BAMa, DGMa, DLG III

Controllers

D1C, DAC, AEGIS II

Typical applications

CTE 1-mA-0.5 ppm: Potable water; CTE 1-mA-2/5/10 ppm: Potable, industrial, process, waste water. In swimming pools combined with CLE 3.1 to detect combined chlorine.

Resistance to

surfactants

Measuring principle, technology

Amperometric, 2 electrodes, diaphragm-covered
Delivery contents
Delivery time: 3-4 weeks
Variants
| Order Number | Price | Delivery time | Measuring range |
| --- | --- | --- | --- |
| 740685 | | 3-4 weeks | 0.02…2.0 mg/l |
| 740684 | | Usually In Stock (if not 3-4Weeks) | 0.10…10.0 mg/l |
Flow:
DGMa, DLG III: 30...60 l/h
Output signal:
4…20 mA ≈ measuring range, temperature-compensated, uncalibrated, not galvanic isolated
Flow:
DGMa, DLG III: 30...60 l/h, BAMa: 5...100 l/h (depending on design)
, DGMa, DLG III: 30...60 l/h BAMa: 5...100 l/h (je nach Ausführung)
Output signal:
4…20 mA ≈ measuring range, temperature-compensated, uncalibrated, not galvanic isolated